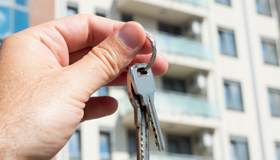 Condominium insurance offers protection for your condo, and personal property. It also includes liability protection, should you become unintentionally responsible for an injury to a guest, or damage to their personal property while in your condo.
Condominium policies provide:
Replacement cost available on eligible personal property.
Additional living expenses should your condo become uninhabitable due to a covered loss.
Limited protection for some building items that your condominium association does not cover.
Loss Assessment coverage for assessments charged against you, by your condominium association due to a covered loss.
Lock replacement or rekeying should your keys be lost or stolen, including garage door transmitters.
Liability protection should you become responsible for bodily injury or property damage.
Legal defense for covered liability claims against you.
*Additional special coverage options are available. Please consult us for a complete list of coverage options.
This overview is a general coverage description only and is not a policy contract. Specific provisions of your policy, determine if a particular loss is covered, and for what amount.